Tactical Data Link & Related Training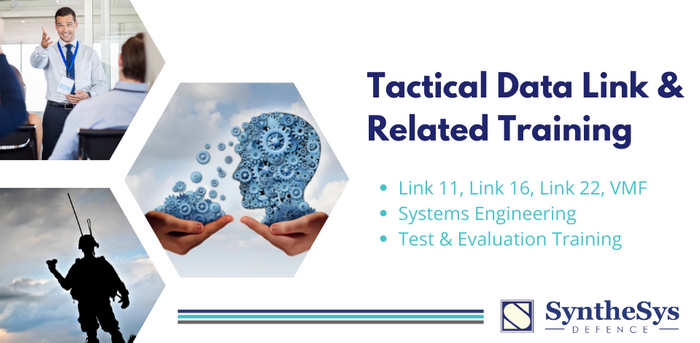 We have over 30 years' experience in the UK and overseas market-places, and we provide training services to government organisations as well as commercial and industrial clients.
Our training courses are created from direct involvement in the specification, development, procurement and maintenance of Tactical Data Link (TDL) systems. Training is delivered by professional tutors who are experts in their field at both an operational and technical level and who are fully trained as instructors. Our tutors have been involved in TDL operations in Bosnia / Kosovo, the Gulf, Libya, and Afghanistan. All have operated TDLs in major NATO exercises such as Red Flag, Flying Fish, Clean Hunter, and Joint Warrior.
All courses are available online using our interactive web delivery technology. For more information, visit: http://www.synthesys-defence.co.uk/training.html
Categories
Communications
Engineering | Design | Manufacturing
Government | Military
IT Software & Hardware