tlm Nexus
Stand: 121
Business Services
IT Software & Hardware
Small & Medium Enterprises (SME's)
2021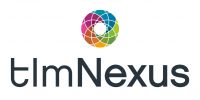 tlmNexus is a UK-based SME providing services to effectively maintain and streamline the delivery of military capability to MoD and Industry.
Our domain expertise and first-hand military experience set us apart and allow us to provide the right service capability to meet the user challenge:
Airworthiness and Issue Management
Damage and Repair Tracking
Configuration Management
Regulatory Compliance
User Interface design/development
Program Budgets and Approvals
Capability Requirements Management
Mission Effectiveness Analysis
System Performance Analysis
In 2018, we were awarded the Queen's Award for Innovation for our issue management solution. Our configurable solutions provide a through-life management service with clear audit trails.
Address
Telecom House
125 - 135 Preston Road
BRIGHTON
BN1 6AF
United Kingdom