06 Oct 2021
RUGGEDISED, IP68 SEALED REMOVABLE MEMORY INTERFACE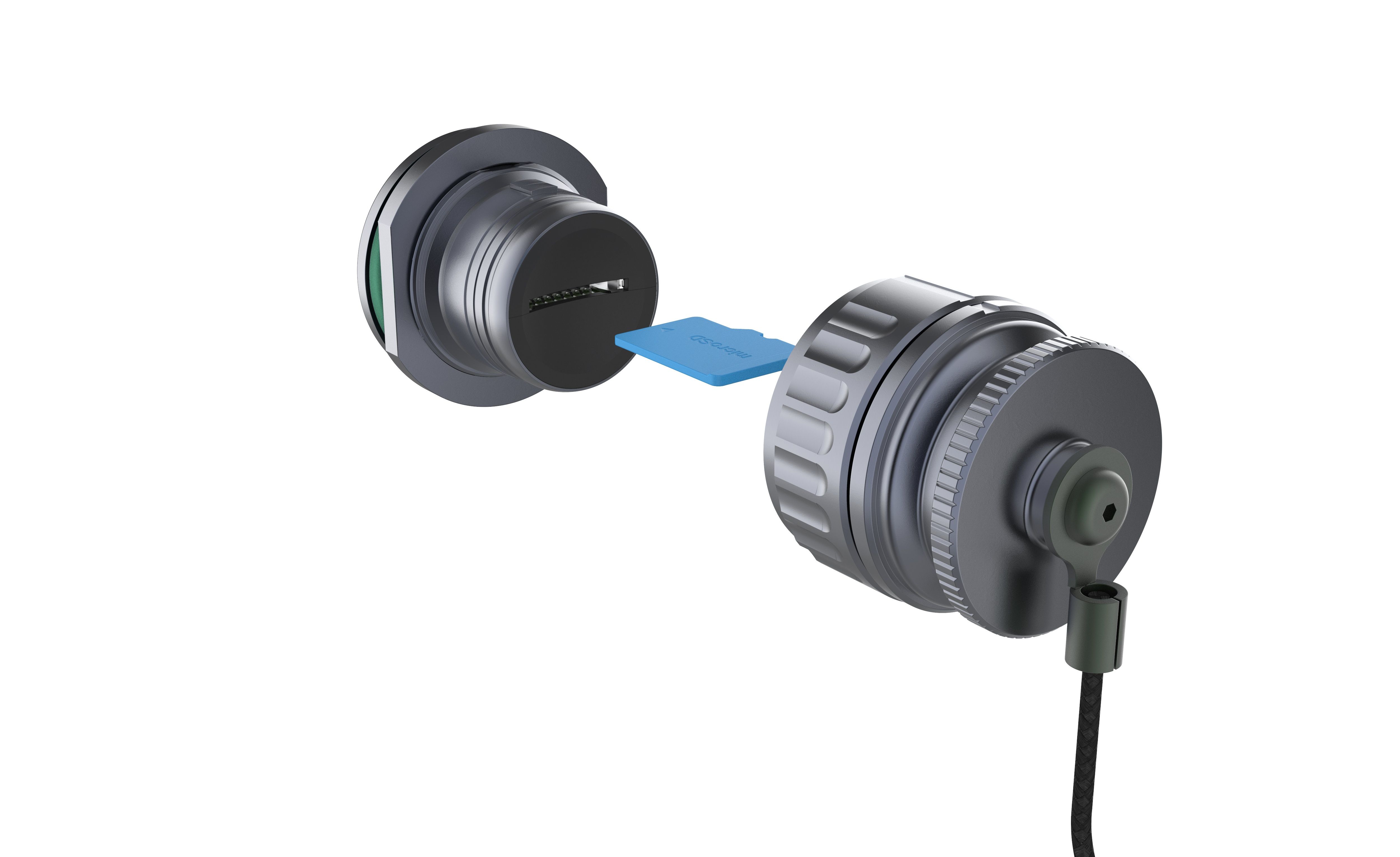 The latest addition to the widely specified Terrapin series is a Micro-SD card reader that combines proven sealing and ruggedised connector protection for off the shelf SDXC Micro-SD cards with data rates up to 25MB/sec. Simply insert the card into the panel mounted reader, fit the cap, lock in place and the card remains sealed and protected until removal.
In response to the use of industry standard equipment in harsh environment applications Amphenol is offering this new connector solution as part of the effort to ruggedise computers, PDAs and GPS devices.
The Terrapin series offers well proven performance in harsh environments and is used extensively for handheld equipment, C4ISR battlefield communications, video and data collection devices.
Within a rugged shell design Terrapin offers superior EMC performance and high environmental sealing to IP68. Resilient in severe conditions the RoHS compliant plating finishes are both low-lustre and corrosion resistant. Whatever the application Terrapin offers space savings and improved durability over traditional interconnect products.