04 Nov 2019
Backing the forces, in business and the community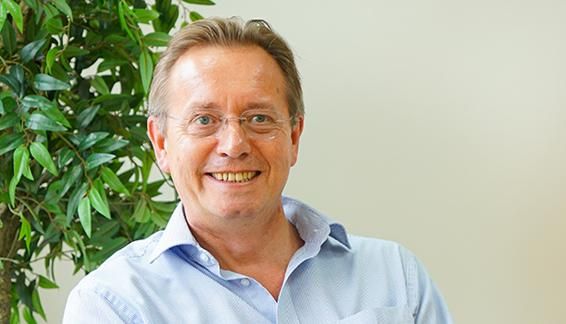 Helping the sector face its legal challenges is Richard Morgan's focus – this month he tells us how he and his team help their wide range of clients.
Working with former military personnel and the armed forces community (AFC) more widely, how do their needs differ from others?
In their business and their personal lives, members of the AFC need lawyers who understand their background, the specific needs of their sector and the levels of security needed in every aspect of their lives.
Having a solicitor who has been a part of their community, as several of our staff have, means that a bond of trust and understanding exists from the start.
We understand that personal issues, such as wills, divorces, the custody and care of children, have real urgency and importance for those who are away from home for long periods. We also know that leaving the forces to set up in business brings its own challenges – our resettlement training for military leavers supports their next steps.
When that is reinforced by commercial advice which reflects a similar understanding of the sector, its technology, processes, security expectations for defence contractors and ways of working, we are offering an invaluable support system.
Can you be specific in relation to business ventures?
Because we bring together expertise in defence and security, dispute resolution, corporate law, real estate and restructuring and insolvency in our London office, clients can focus on running their business, confident that we will handle the details.
To give one example, we acted for a defence contractor supplying complex software to the MOD (jamming of remote triggers for IEDs). Their IT network had been compromised by an employee – this breach threatened our client's List X status, risking their MOD contracts. (List X denotes an approved MoD contractor and a site where secret information is handled.)
Serving personnel were also put at risk, so the MOD was equally concerned. We worked both to compel return of the data and its deletion from servers, and to restrain its unlawful use, as well as with the MOD police investigation.
It was crucial that the senior MOD personnel involved were satisfied that the company was adequately advised and represented, and was taking all possible steps to protect the MOD's interests. The MOD and MOD Police's confidence in us meant that we could help to resolve the issue without damage to the client.
How far does your commitment go?
All the way – we have just received the MoD's Gold award for our commitment to the Armed Forces Covenant; we not only welcome veterans, reservists and military family members in our firm, but we act as an advocate for the community too.
We began this journey in Hereford some years ago and our London office enables us to further develop links nationally and internationally.
The fact that we have a team of partners and consultants with full security clearance means that we can work in-house at List X companies with ease, with clients' complete confidence.
What commercial advantage can you offer clients?
We founded a trade association for the industry six years ago, to enable smaller companies to link up to bid for larger contracts; that led to the development of the Three Counties Defence and Security Expo (3CDSE) – this year, it drew 130 exhibitors and 1,500 delegates, with national and international participation.
Richard Morgan
Head of Dispute Resolution, Defence, Security and the Forces Sector
www.hcrlaw.com
Richard Morgan, who heads HCR's Defence, Security and the Forces sector, has developed the firm's commercial and military links in its expanding London office, one of eight across the country.
Harrison Clark Rickerbys's defence, security and the forces specialism is just one area of expertise which marks it out from other firms in London and across the country. Its specialisms in technology, restructuring and insolvency, education and family law, combined with excellent corporate and commercial advice, provide clients with a 360-degree service.
https://www.lawyer-monthly.com/2019/11/backing-the-forces-in-business-and-the-community/